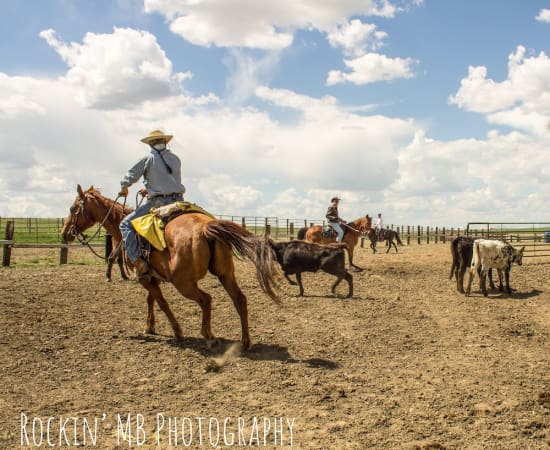 Bear Creek Guest Ranch
Horseback Riding & Cattle Driving in the Badger- Two Medicine Country and the Blackfeet Reservation
Bear Creek Ranch is a highly recognized and sought after guest ranch that has been in its present location since 1933. At that time, at the site of the notorious railroad community called McCarthyville, the formation of the ranch began to take shape. Beginning with a lodge, cabins, corrals, and then additional cabins, a riding and roping arena, shop, and a select herd of horses, Bear Creek Ranch has become the most uniquely situated and set up guest ranch in the northern Rockies. Combining the majesty of Glacier National Park, directly adjacent to the ranch, the Bob Marshall Wilderness just to the south, and the beautiful but mysterious Blackfeet Indian Reservation to the east, the ranch is uniquely situated with the mountains, the foothills, and the prairie in the backyard.
Bear Creek Ranch has become well known for its' one-of-a- kind equine adventures that incorporate a diverse landscape in wild and remote country surrounding Glacier National Park. The horse herd at the ranch is second to none and offers horses for every experience level including those for advanced riders wanting to work and rope cattle. Horses are always available for Bed and Breakfast guests as well.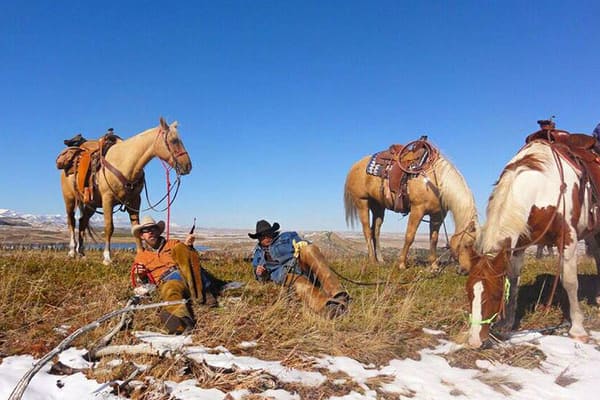 2019 Featured Horseback Vacations
Spring Celebration: Cowboying and the Western Way of Life.
May 19 - 25, 2019
Off the Beaten Path: Riding into the Back of Beyond.
July 14-20, 2019
SPECIAL! 4 Night 3 Day Horseback Adventure Bed and Breakfast Vacation! Limited to first ten couples.
More Info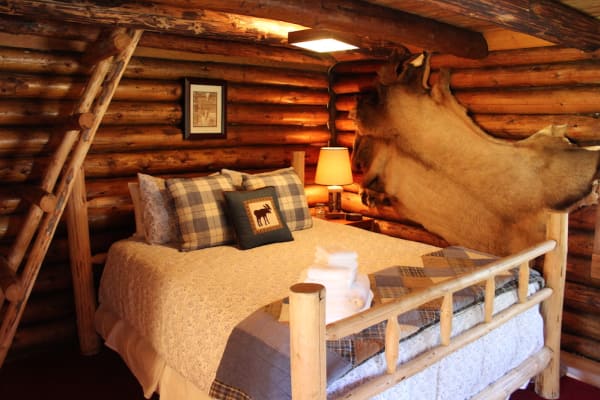 Bed & Breakfast Cabin Rentals
From the moment you arrive, we'll greet you and make you feel like you are a part of our family! You'll stay in one of our cabin rentals or in the lodge itself. In addition to that, you have access to the property, including most of the lodge, the pastures, Bear Creek, the riding arena, tack room and the corrals. Our ranch is "guest friendly" as are we!
Bed & Breakfast Info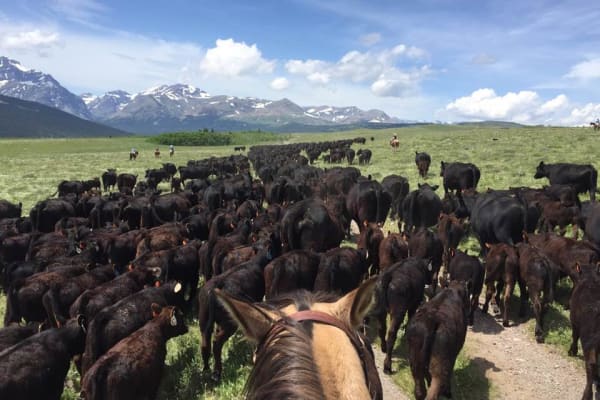 Montana Cattle Drives
Spring I Cattle Drive - June 2 - June 8, 2019
Spring II Cattle Drive - June 16- June 22, 2019
Fall Cattle Drive - September 29 - October 5, 2019
Join the Bear Creek Ranch crew for a Montana cattle drive on some of the largest ranches in Glacier County, Montana, and be the cowboy or cowgirl you have always wanted to be!
More Info
Cowboy Ethics
As you read and scroll ahead let me give you an overview of "what we do" at Bear Creek Ranch. Basically, we have two types of guests at the ranch; those folks who are taking advantage of our Bed and Breakfast program and those that are taking part in our Special Adventure Vacations. The Bed and Breakfast folks are normally interested in hiking and touring Glacier National Park with perhaps a horseback ride or two during "off" days. The Special Adventure Vacation Weeks are primarily all horseback in a variety of different locations and with different purposes; ie, trail riding remote country or moving cattle on private ranches. Those activities are described on our site in detail as you read and scroll ahead.
Within the context of your stay here at our ranch what you can look forward to are the core qualities of a well run organization. We are true believers in the Western Way of Life, extending a genuine welcoming hand and maintaining that friendship throughout your stay. We want to exceed your expectations of the vacation that you planned and worked hard to afford. And when it's all said and done, following goodbye hugs and handshakes, we hope your memories from your time spent at our ranch with you will be nothing but the best.
We've been in the business for almost forty years and still love it. The horses we ride, the country that we ride in, and the folks who ride with us make it just right. Ask 'em. We wouldn't want it any different.
So here's hoping you're able to get away sometime soon and with any luck we'll be crossing paths right here at Bear Creek Ranch. Diana, Dusty, and myself look forward to shaking your hands, doing some quality visiting, and swinging a leg over one of our horses headed out on a great ride.
We'll see you soon.
Bill, Diana, Dusty
November, 2018